The Auction! (Which is actually more goofing off!)
---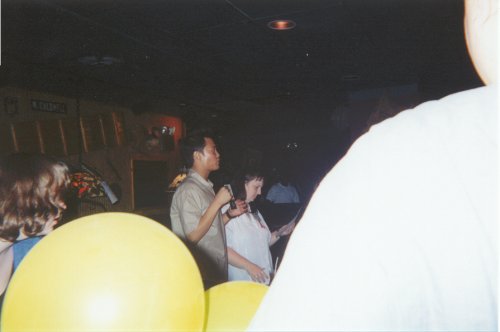 Julius helping Susan auction off a signed picture of Coricopat and Tantomile.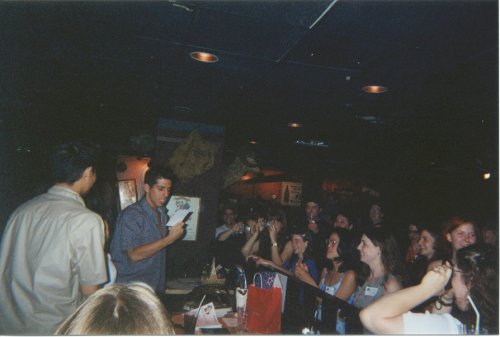 This is where Billy begins to offer his entire portfolio...and them some. ;)




Keith shows off his dance shoes which he had signed and offered to the auction.
(Look at all those cameras! LOL! BTW, that's Jon Eric, who filmed most of the auction I believe)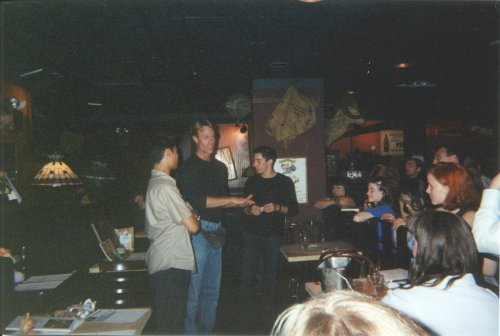 The guys tell about Broadway Cares and applaud everyone for the donations. Though, it's us who should thank them for making the auction such a success. *claps paws*

NEXT!