| | |
| --- | --- |
| So you may be asking yourself, "Who is this guy any way?" | Jacob Brent |
Well, Jacob Brent is a young, talented performer who has recentlycaught the attention of musical lovers world wide. What made him so famous? In 1998, he performed as Mistoffelees in Andrew Lloyd Webber's "Cats" video. This has raised his popularity beyond anything that he could have imagined. He now has many fan clubs. Three of which I am a member. (See these clubs below)
Jacob, who is now twenty-eight, began dancing lessons at the age of nine. Before joining Broadway, Jacob was in his first ALW musical, "Starlight Express", in Las Vegas. "Cats" is the first, and so far only, Broadway musical that he has performed in. He often performs and gives dance lessons with Access Broadway.
Jacob is currently no longer in Cats, but still works with Access Broadway. Good luck to you kitties who get to attend. :)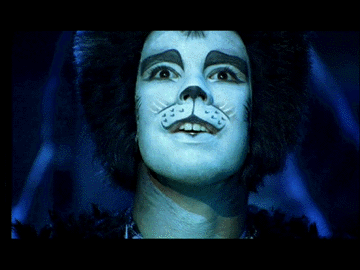 Jacob Brent as Mistoffelees
Fun Facts

Jacob is a big fan of Andrew Lloyd Webber and hopes to be in more ALW musicals.
He loves the color orange. It is rumored that he has an old orange coat and likes to wear a lot of orange clothing.
He has two cats from which he gets his inspiration for "Cats".
He likes to be called Jake by his fans.


I've earned my wings!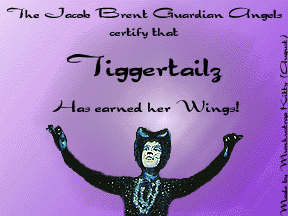 Thank you, JBGA!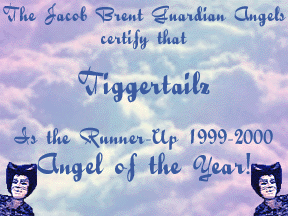 This is so amazing!!
Thank you Angels!
Special thanks to Munkustrap Kitty, Jazzcat, and Mistoline for their info and pics. "Thanks you, guys! I wouldn't have been able to do it without you." -purrs, Tiggertailz aka Becky

This The Jacob Brent Webring site owned by Tiggertailz.
[ Previous 5 Sites | Previous | Next | Next 5 Sites | Random Site | List Sites ]